encrypted, a leading mobile communications company, is taking a bold step into the future by giving away the revolutionary eSIM for free with the purchase of any data plan or minutes, with prices starting as low as $25. But that's not all, they also give you an additional 50% on your recharge! If you were looking for the perfect opportunity to enhance your communication experience, look no further!
eSIM, the latest innovation in mobile connectivity, is revolutionizing the way we communicate by eliminating the need for a physical SIM card. With just scanning a QR code you can have your eSIM on your mobile device, phone, tablet or even computer that supports this technology.
And what does this mean to you? Freedom, flexibility and comfort! In addition, you can choose to have your eSIM, without removing your traditional SIM, having both lines connected to the same device; thus, you ensure that you always have a connection and without the need to invest in two different phones.
By acquiring any data plan or minutes in Encrypted.io, you will receive the eSIM for free. You will be able to enjoy all the advantages that this technology offers at no additional cost. Whether you need to communicate through chats, surf the Internet or make calls.
Why choose the Encriptados.io eSIM?
Flexibility and economy: You can purchase the eSIM from anywhere in the world without having to leave your home. In the same way, you can recharge it at any time from the place where you are, and the best? Your data and minutes are for life, you can take as long as you want to consume the resources of your eSIM. Forget contracts and court dates.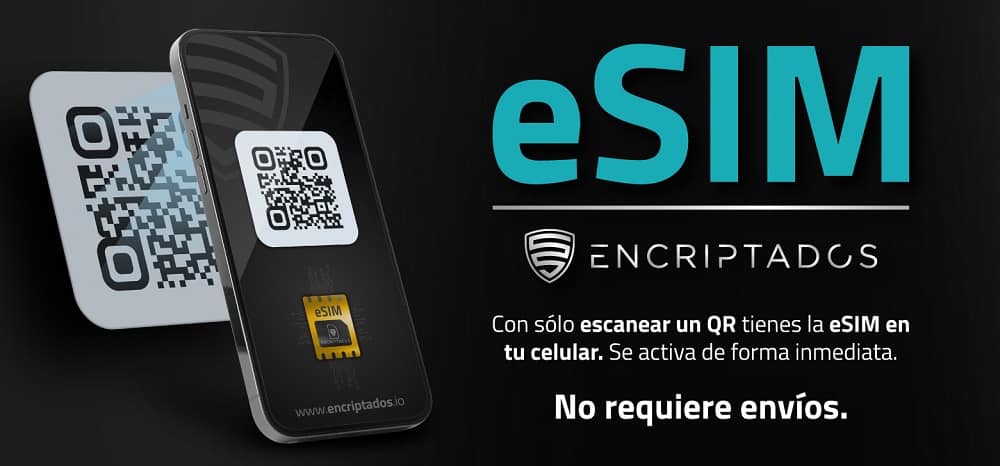 Backup and optimization: The eSIM is an excellent backup for your conventional SIM card, you can have both in your phone and use them as it is most convenient for you. You will have a backup in case you lose the physical SIM or lose the connection of one of them.
International coverage: You can communicate anywhere in the world with a roaming service that works in more than 200 countries offering a private, fast and reliable connection.
Safety and reliability: The eSIM offers a higher level of security than traditional SIM cards. With advanced authentication and encryption, your personal data and communications are protected at all times. You can surf the internet safely without the need for a VPN.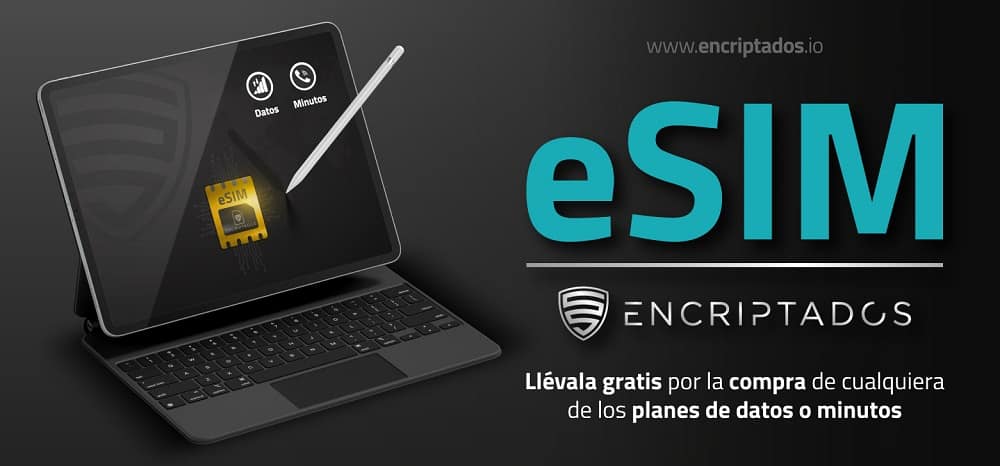 encrypted, wants to provide users with the best experience in mobile communications. With its exclusive promotion of free eSIM with the purchase of any data plan or minutes, and an additional 50% on recharge, we are sure that you will find the perfect balance between value, flexibility and quality of service.
Are you ready to jump into the eSIM era? Do not wait more! Visit www.encrypted.io and get your eSIM for free.
---
Disclaimer: The content and links provided in this article are for informational purposes only. CriptoNoticias does not offer legal, financial or investment recommendations or advice, nor is it a substitute for the due diligence of each interested party. CriptoNoticias does not endorse any investment or similar offer promoted here. click here for more information.