This article was written by the Argentine lawyer and consultant Camilo Jorajuría de León, current vice president of the NGO Bitcoin Argentina.
---
1. Bitcoin promises to be uncensorable money
No other means of payment in human history has achieved this. It might be thought that cash and precious metals, in their physical form, can also partially fulfill this characteristic, but this is not the case.
To make a physical payment, be it with fiat notes, bearer bonds, gold, diamonds, etc., the obstacle of distance must first be overcome. Solving this is not only costly and cumbersome, but also in many cases it is directly impossible due to the imaginary borders that divide one country from another or even one province from another.
Although it is true that in an ideal context two people can physically meet and one of them can deliver a bag with certain monetary goods to the other, and in certain contexts the States cannot materially prevent it, in everyday reality physical barriers must be overcome imposed by all the States involved in the physical spaces used by the parties.
Current international regulations, for example, only legally allows transporting up to USD 10,000 when leaving the country, without prejudice to the infinity of specific regulations of each jurisdiction.
On the other hand, although the digital world does not is completely free of censorship, States have never had absolute control over cyberspace. Therefore, censorship in practice is entirely avoidable.
"Governments of the Industrial World… You have no sovereignty where we gather… We have no elected government, nor are we likely to have one… Cyberspace does not lie within your borders."
2. Bitcoin promises to be absolutely scarce and with predictable inflation.
To date, Bitcoin has fulfilled its promise of having a predictable and regulated inflation by the protocol. So far, not a single additional satoshi has been issued than expected. This can be easily verified by running a node on any desktop, laptop, or even low-cost equipment like the Raspberry Pi.
If this trend continues, For the year 2138-2140 the latest satoshis will be issuedreaching the final figure of almost 21 million BTC, thus fulfilling the promise of absolute scarcity.
It is important to mention that Bitcoin has not fully fulfilled this promise yet. because it is technically not possible at this timebut if the halvings continue as they have been until now, everything indicates that said promise will be fulfilled.
In the meantime, when in doubt, any user can simply run a node with the version that meets these rules to reassure himself that he is in sovereign control of his currency.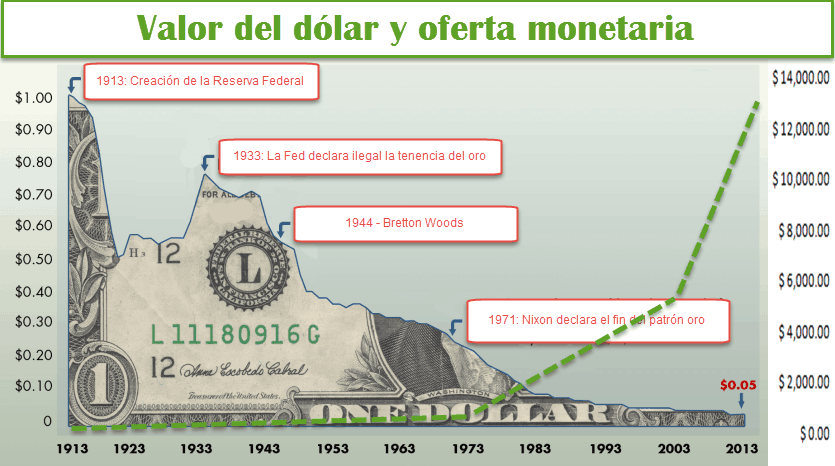 3. Bitcoin promises to be free and open.
Bitcoin is free because can be used, copied, duplicated and built by anyone. You don't need to identify yourself to use it and you don't even need to be human.
As long as the use of the network is paid for, either with satoshis or hashes, any entity can interact with Bitcoin.
The cryptocurrency is open in the sense that its code it's open source (OSS), as this is the only way it can be free.
But only three promises?
Doesn't Bitcoin promise much more? Doesn't it promise financial freedom, hyperbitcoinization, elimination of the premium on goods that are currently being used partially as a store of value, the disruption of fiat states, and a consequent neo-renaissance that will usher in the most prosperous era in human history?
It also promises immutability, as well as NGU technology (Number Go Up or "the number goes up"), which has to do with their high price cycles.
Personally, I think Bitcoin is effectively delivering on all of that.. But these ramifications and effects are only a consequence of the actual fulfillment of the three promises.
And as more blocks accumulate and those three promises continue to be fulfilled, these consequential effects will become stronger, more massive and more global.
---
Disclaimer: The views and opinions expressed in this article belong to its author and do not necessarily reflect those of CriptoNoticias.